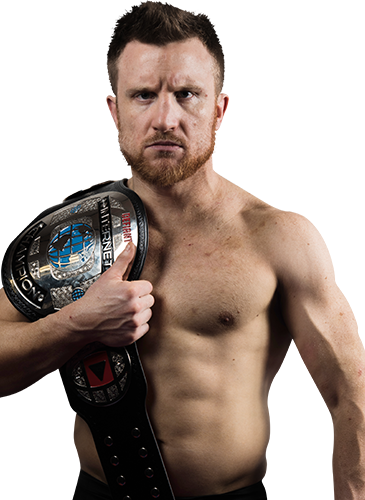 A very particular type of pressure comes with being branded the 'next big thing', and those labelled as such usually fall into one of two categories. Some wilt under expectation, while others rise to the occasion; there's little doubt that Travis Banks falls into the latter.
The New Zealander brings the perfect blend of style and aggression, but also comes to WCPW with a built in will to fight for absolutely everything. He's good, but by God does he know it.
Opponents will be hard-pressed to deal with Banks' relentless offence (if you need any proof, he recently took Cruiserweight Classic semi-finalist Zack Sabre Jr. to the limit), and could find themselves subjected to a world of hurt in mere seconds.
Stats
| | |
| --- | --- |
| status | Inactive |
| height | 5' 11" |
| weight | 205lbs |
| hometown | Auckland, New Zealand |
Titles
Matches
More From The Roster