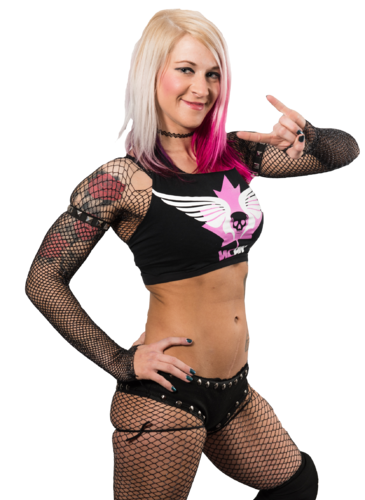 The diminutive spitfire that is Little Miss Roxxy has displayed remarkable determination during her time in WCPW. Even when coming out on the losing end, this rock chick hasn't let her confidence fade, and that self-belief caught the eye of James R. Kennedy.
Initially, it seemed like the manager was making a play on Roxxy, but it soon became clear that Kennedy simply wanted to promote the female star as his own creation.
Now that Kennedy has moved away from Prospect, will he attempt to carve out a new group with Roxxy leading the way?
Stats
| | |
| --- | --- |
| status | Active |
| finisher | Whole Lotta' Roxxy |
| height | 5' 2" |
| weight | 112lbs |
| hometown | Newcastle, England |
Matches
More From The Roster