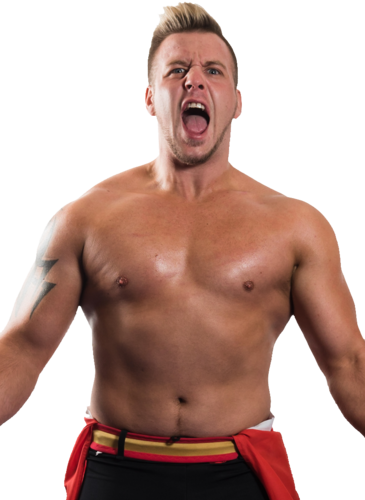 Scott Wainwright, aka Scotty Essex, may look like a spray tan TOWIE himbo, but if you underestimate him it'll end up being the last thing you ever do.
One third of the Swords of Essex, Wainwright has won championships across the UK and established himself as something of a tag-team specialist. He's held IPW:UK tag team gold with partner Paul Robinson and, of course, holds the British Triangle Championships with Robinson and third member of the triumvirate, Will Ospreay.
The tan may be fake, the hair colour may be artificial, but Scott Wainwright's talent and aggression are very real, and very deadly. That danger was evident at True Destiny when Wainwright and Ospreay survived a brutal Ladder Match to become the new WCPW Tag-Team Champions.
Stats
| | |
| --- | --- |
| status | Inactive |
| hometown | Essex, England |
Titles
Matches
More From The Roster