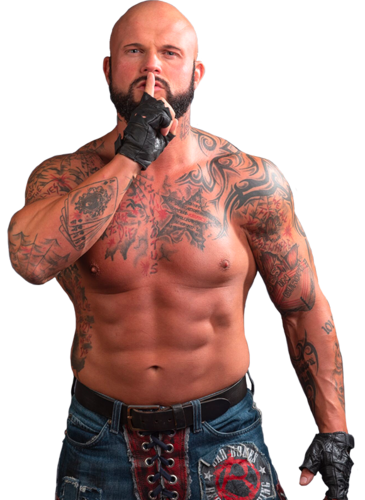 There's something immediately cold and calculating about Bad Bones. The German monster enters WCPW as a mercenary for hire, and that's something the ever-opportunistic James R. Kennedy has used to his advantage.
The 'Lost Rebel' first made a splash by taking out Rampage, but it's safe to presume he has grander plans in mind. Gold doesn't seem to motivate Bones, and it comes across loud and clear that the well-travelled European star is only here to hurt people and collect his bounty.
Up until now, Bad Bones has always considered himself 'lost'. Perhaps now he's in WCPW and working alongside snakes like Kennedy, he has found his calling in life.
Stats
| | |
| --- | --- |
| status | Active |
| finisher | Rebel Lock |
| height | 5' 11" |
| weight | 229 lbs |
| hometown | Bitburg, Germany |
| theme music | play on YouTube |
Matches
More From The Roster