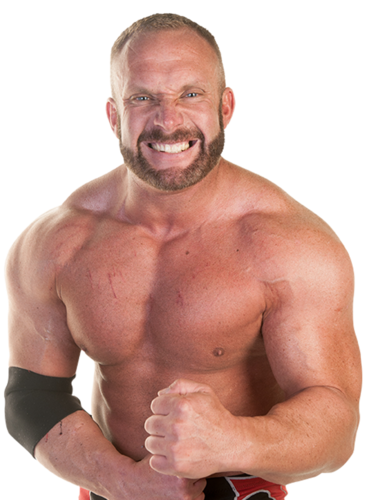 You will find fewer physiques as impressive as the chiselled-out-granite body of Johnny Moss. The man brings all of that power, strength and conditioning with him to the squared circle. As well as lifting weights and drinking protein shakes, Moss likes hurting people.
Bending bones around the world since 1998, 'The Vigilante' is as adept at brawling as he is technical wrestling, liable to make you tap out to a nasty submission hold or otherwise beat you up so bad you say 'Uncle'.
Moss owns his own wrestling school and was recently invited to be a guest trainer at the WWE Performance Center, and had the distinction of being one of the first ever WCPW Tag-Team Champions alongside his protege Liam Slater.
Stats
| | |
| --- | --- |
| status | Inactive |
| finisher | German Suplex |
| height | 5' 11" |
| weight | 235lbs |
| hometown | Cumbria, England |
Titles
Matches
More From The Roster