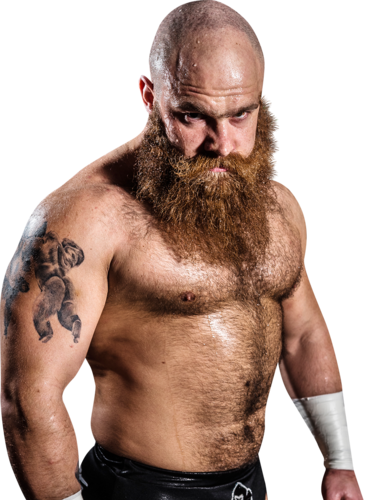 He's raw, he's savage, he's a primal throwback to a more barbaric time, but he's not unsophisticated; The Primate is well-schooled in dishing out pain, and takes more than a healthy delight in doing so.
Charging down to ring like a ferocious silverback, before showering the unfortunates in the front row with a spattering of blood, The Primate is single-minded in the hunt. Once the red mist descends, little that gets in his way can hope to halt his path of destruction.
There's no subtlety to Primate's motivation in WCPW – he's an animal and determined to hurt everyone and everything in his way. With the cerebral James R Kennedy channeling his rage, anything's possible.
Stats
| | |
| --- | --- |
| status | Active |
| finisher | Spear |
| height | 5' 11" |
| weight | 250lbs |
| hometown | Parts Unknown |
Titles
Matches
More From The Roster