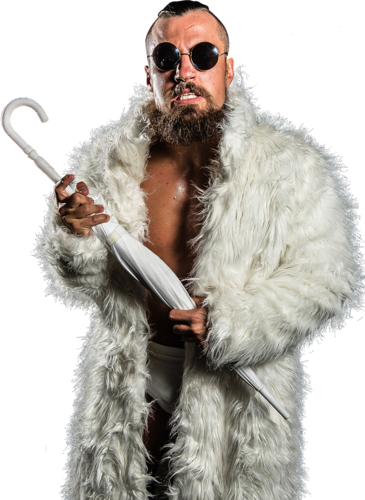 Often heralded among names like Will Ospreay and Zack Sabre Jr. as one of the leading lights of the British indie wrestling scene, Marty Scurll seems destined for big things.
He's a true maestro in the ring, and countless opponents have fallen to his Crossface Chickenwing as a result. Unlike his contemporaries, however, Scurll brings a certain darkness to the squared circle.
He may be a debonair gent - complete with signature umbrella, shades, and fur coat - but beneath that charm lurks a frightening unpredictability. The WCPW locker room would be wise to watch their backs when Marty's music hits. There's a reason he's known as 'The Villain', after all.
Stats
| | |
| --- | --- |
| status | Inactive |
| finisher | Crossface Chickenwing |
| height | 5' 10" |
| weight | 189lbs |
| hometown | Cambridgeshire, England |
Titles
Matches
More From The Roster