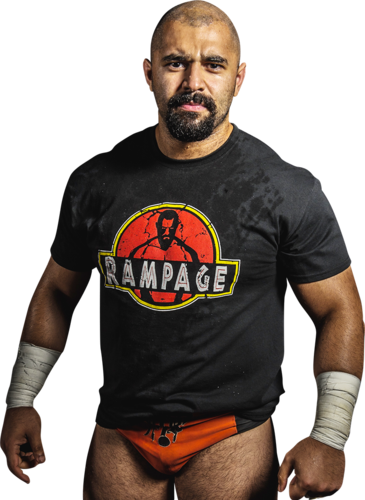 Rampage is a man for whom the meme 'Beast Mode' was invented. That is the natural resting state of a man who is among the leading lights of the resurgent UK scene.
When he arrived in WCPW, he did so as a mercenary. He needed no further motivation to lay waste to his opponents. The monster was terrifying enough when he was full, wallowing in the muck of avarice.
Now, after the betrayal and subsequent destruction of Adam Blampied at WCPW Refuse To Lose - an evening which still has the 'Jersey Git' picking splinters out of his back - he has sets his sights on bigger, more decorated game in the wilds of WCPW.
Stats
| | |
| --- | --- |
| status | Active |
| finisher | Piledriver |
| height | 6' 1" |
| weight | 253lbs |
| hometown | Leeds, England |
Titles
Matches
More From The Roster