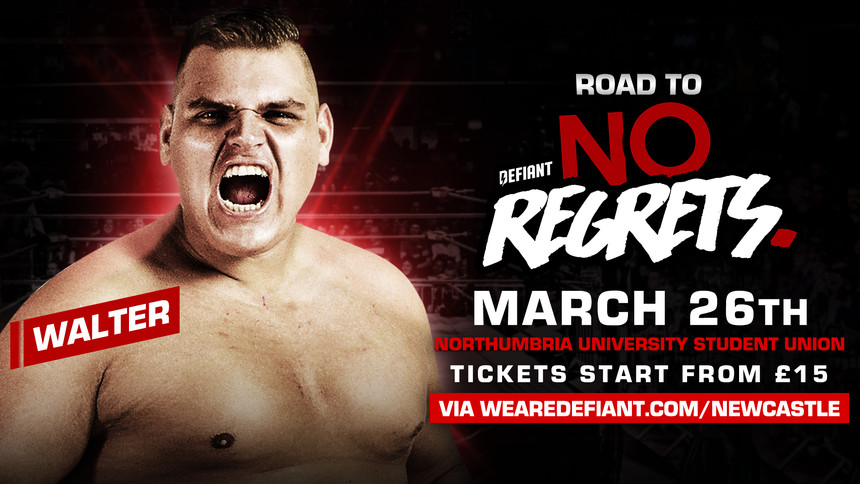 Road To No Regrets '18
Defiant Wrestling returns home to Newcastle for TWO huge shows on Monday, March 26th and Saturday, April 28th. Tickets are available for dual entry to BOTH shows. You will receive one e-ticket which will be active for both events. Individual event tickets for March 26 are available here.
CONFIRMED FOR MARCH 26
The Austrian man mountain WALTER comes to Newcastle for the very first time on Monday, where he will once again face off against the man who has never beaten him in ten attempts - David Starr.
Walter vs David Starr
Aussie Open [c] vs Jimmy Havoc / Mark Haskins vs Joe Coffey / BT Gunn (Tag Team Title Match)
Millie McKenzie vs Kay Lee Ray (Women's Title Match)
Rampage vs El Ligero
Martin Kirby vs Gabriel Kidd
Amir Jordan vs Drake vs No Fun Dunne
Nathan Cruz vs Justin Sysum (Winner gets place in No Regrets Rumble)
For more details and the latest ticket information, please click here.
This event has concluded.
Matches