Zack Sabre Jr Relinquishes Internet Title
Interim Champion will be decided on February 19th in Manchester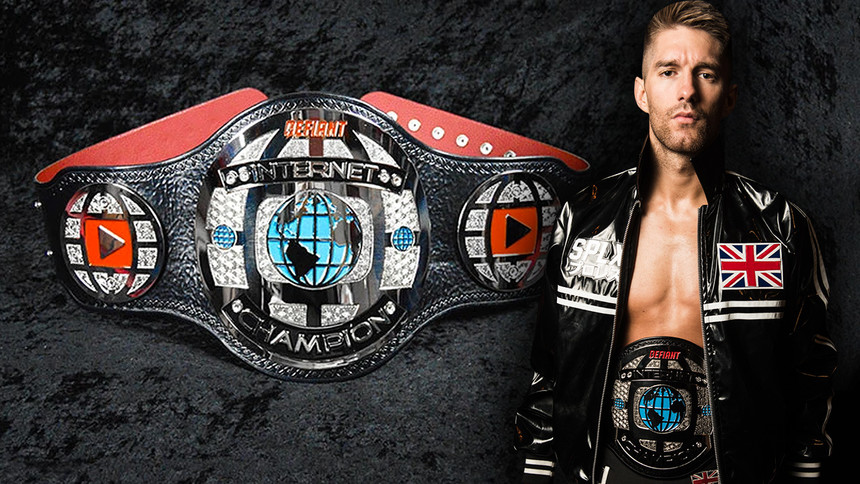 Zack Sabre Jr has today relinquished the Defiant Internet Title, which he won on August 25, 2017, when defeating Gabriel Kidd.
An Interim Champion will be decided in a match to be taped on February 19th in Manchester (tickets available here). Defiant fans are being asked to submit who they would like to see vie for the belt on social media.
Sabre's reign as champion comes to an end after 173 days, surpassing the previous mark set by Cody Rhodes. He successfully defended the title in Mexico against Extreme Tiger, and more recently against Speedball Mike Bailey in London.
Unable to defend the title for several months, Sabre is standing down as champion but will receive an immediate rematch for the belt with whoever is Interim Champion at the time.
Chain Reaction '18 This Sunday
Chain Reaction '18 will broadcast LIVE from 7pm UK (2/1c) on Sunday, February 18th, 2018.
You can watch the show for free with a 30-day trial of Access Defiant. Access Defiant is the only way to unlock all Defiant content, as well as all shows from WCPW (What Culture Pro Wrestling) history. Access Defiant is priced at $8.99 or £7 per month.
The PPV can also be purchased via the FITE TV app for a one-time payment of $14.99