Chain Reaction '18: Full Card & How To Watch
Defiant vs IPW in Manchester on February 18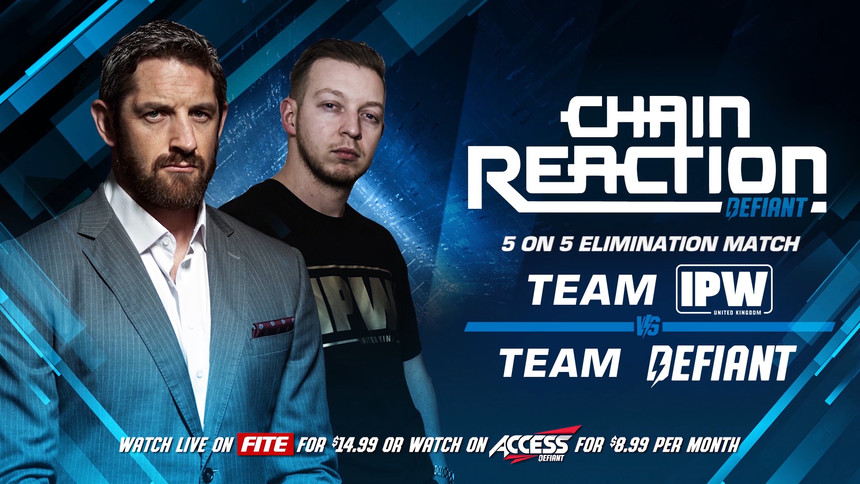 Defiant Wrestling returns to PPV live on Sunday, February 18th, 2018. Limited tickets to see the show in person in Manchester are still available via EventBrite.
How To Watch Online
Chain Reaction '18 will broadcast LIVE from 7pm UK (2/1c) on Sunday, February 18th, 2018.
You can watch the show for free with a 30-day trial of Access Defiant. Access Defiant is the only way to unlock all Defiant content, as well as all shows from WCPW (What Culture Pro Wrestling) history. Access Defiant is priced at $8.99 or £7 per month.
The PPV can also be purchased via the FITE TV app for a one-time payment of $14.99
Card
Defiant vs IPW: 5 vs 5 Elimination Tag Match (competitors to be confirmed by the respective General Managers in the coming week)
Kay Lee Ray vs Millie Mckenzie - Women's Title Match
Rampage vs Zack Gibson
Chris Brookes & Mike Bailey vs El Ligero & David Starr
Gabriel Kidd vs Jurn Simmons
SCC vs Hunter Brothers
No Fun Dunne vs Amir Jordan