Manchester: Second Date Added In February
See Defiant Wrestling LIVE in person this February in Manchester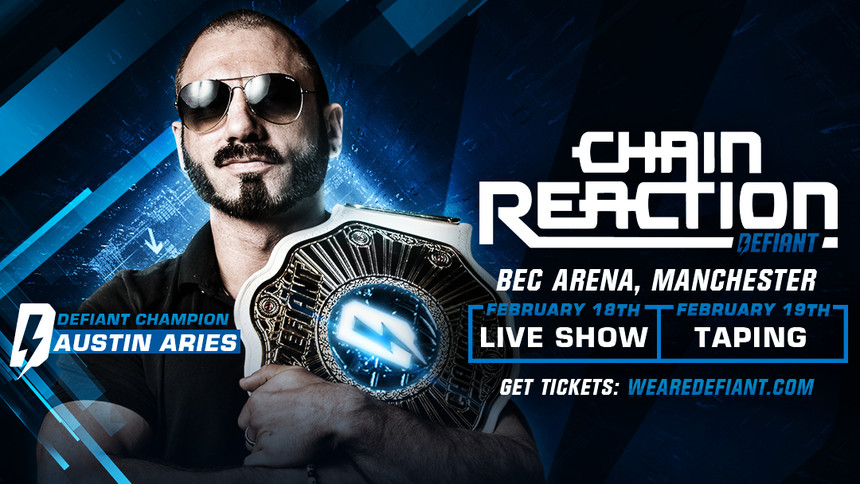 Defiant Wrestling returns to Manchester in February for TWO huge shows.
First, on Sunday, February 18th, we broadcast live around the world on PPV with Chain Reaction 2018. The show will be available live and on-demand on both Access Defiant ($8.99 per month, free trial available) and the FITE TV app ($14.99 one-time purchase).
Then, on Monday, February 19th, we host a stacked night of action as we tape episodes of our upcoming weekly YouTube shows.
You can save £5 per ticket when you buy tickets to both shows (you will be emailed a discount code upon your first purchase, which you can then use to save £5 on the second show).
Scheduled to be in action already are stars including Austin Aries, Kay Lee Ray, Martin Kirby, Joe Coffey, El Ligero, Primate and MANY more.
Get tickets to both shows here.