IPW Invades Defiant Wrestling In Birmingham
Shocking Scenes At Conclusion Of Episode 3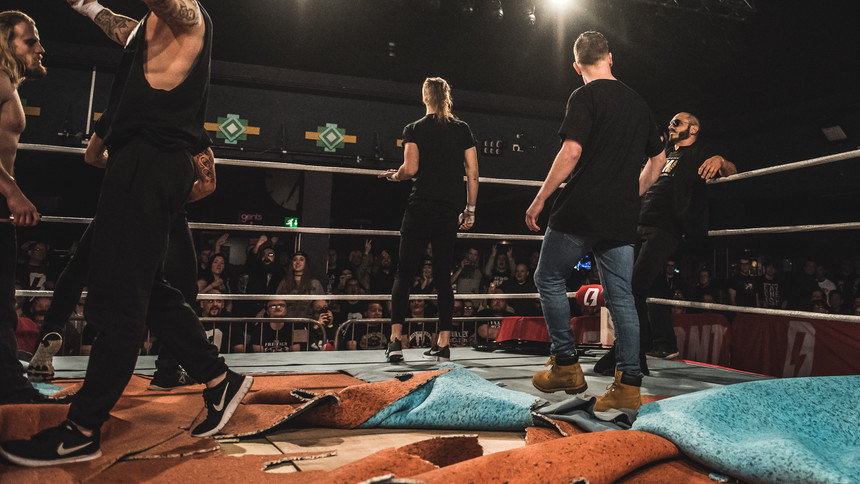 Austin Aries orchestrated an invasion at the conclusion of this week's episode of Defiant as members of the IPW roster (including General Manager Billy Wood) attacked Primate, Jimmy Havoc, Joe Coffey & BT Gunn from behind.
The Defiant foursome had earlier in the night called out Aries, Mark Haskins and Chris Ridgeway.
You can watch the full incident below on the Defiant YouTube channel.
Defiant commentator, Dave Bradshaw, and photographer, Oli Sandler, were both assaulted during the attack, but we are pleased to report neither were seriously injured and will be present on next week's episode.
IPW also held an unsanctioned Defiant World Title match just days after Austin Aries won the belt in controversial circumstances against Marty Scurll.
Defiant management made the decision to keep this footage in the episode in order to show just how low the Kent based promotion are willing to go to get exposure.
Subscribe to Defiant Wrestling and watch a brand new episode FREE every Friday at 8pm UK (3/2c). #WeAreDefiant