Defiant Wrestling Returns FREE On YouTube Every Friday
GM Stu Bennett grants Martin Kirby one-on-one title shot against Marty Scurll.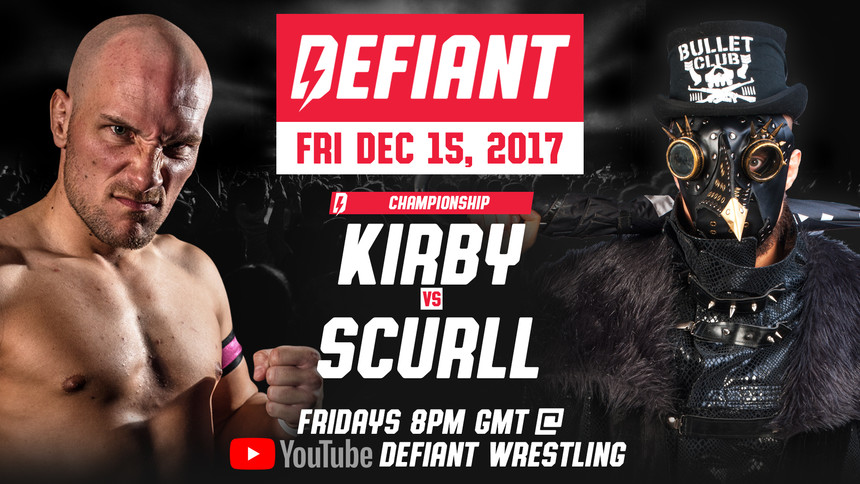 WE'RE BACK! Defiant Wrestling returns this Friday, 8pm GMT (3/2c)... FREE on YouTube. You can subscribe now and get notified when the show starts.
GM Stu Bennett has granted Martin Kirby a one-on-one shot against Marty Scurll, after the leader of the Kirb Krawlers missed out on Defiant gold on December 4th at the #WeAreDefiant PPV (Watch in full for free with a 30-day trial). Kirby was then brutally attacked by a group of renegades: Mark Haskins & Chris Ridgeway. It appeared that Austin Aries - who earlier in the in the night had been handed a contract by Stu Bennett - came down to save Kirby from the assault, only to turn on the former Champion himself.
Plus Travis Banks, who defeated El Ligero at #WeAreDefiant, takes on David Starr. Starr comes into the contest having just gone down 2-0 in a best of three series against 'Speedball' Mike Bailey.
After Liam Slater - as special guest referee - denied Gabriel Kidd the three-count against Pastor William Eaver, Kidd & Ameen look for retribution as they take on The Congregation; Eaver & Slater.
Our new weekly episodes are all approximately one-hour long, and will feature 3/4 contests. Episodes will continue to be available free on YouTube after the initial air date.