Gabriel Kidd Leaves Defiant Wrestling
WCPW original has left Defiant Wrestling following a "Loser Leaves Town" match on Loaded.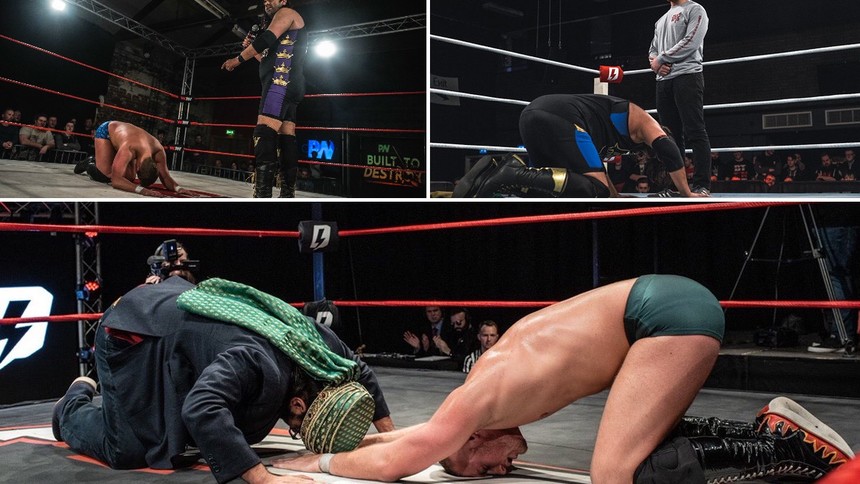 Gabriel Kidd, after his emotional defeat to Joe Hendry in a 30 minute Iron Man "Loser Leaves Defiant" match, has left Defiant Wrestling.
A member of the Defiant roster since the first Defiant show, and a member of the WCPW since the first WCPW show, Gabriel Kidd is a former Defiant Internet Champion, a championship he won during his first victory, pinning Cody Rhodes to win the then WCPW Internet Championship. Kidd had many memorable matches and moments, including teaming with Bullet Club in his home town Nottingham.
Now known as the "Young Bull", Kidd is probably best known to fans for his rivalry with the man who forced him out of the company Joe Hendry, and his longtime rival turned friend turned rival, Defiant General Manager Prince Ameen. The two have had a long story which started in the early episodes of WCPW Loaded, and came full circle this past Sunday.
Gabriel Kidd has been an integral part of Defiant Wrestling's history, and will be missed greatly by management, by his fellow wrestlers, and by the fans he entertained for 3 years.
Defiant Wrestling wishes Gabriel Kidd the best of luck in his future wrestling career, and would like to thank him for everything he has done to build up Defiant Wrestling to what it is today.