Joe Hendry Claims WCPW Championship From Martin Kirby
Senior Referee Steve Lynskey rules Kirby could not continue in the match.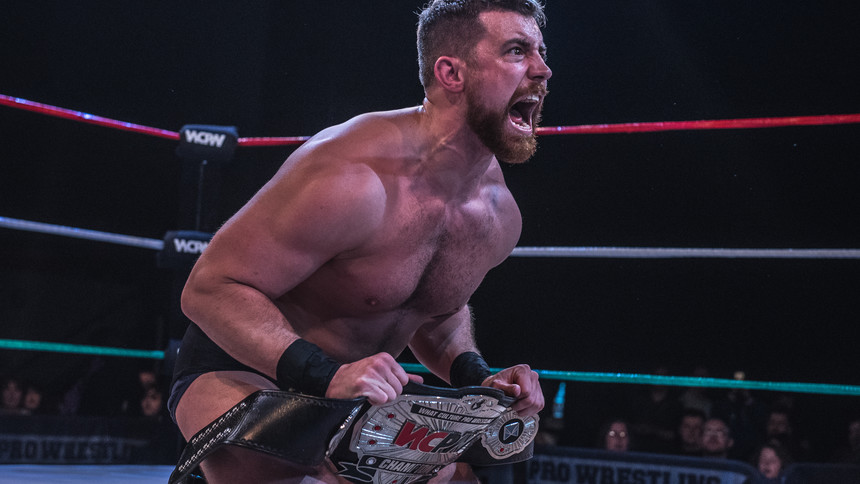 Joe Hendry won the WCPW Title at the Mexican Qualifier for the Pro Wrestling World Cup following a stoppage by referee Steve Lynskey.
Martin Kirby - who had won the title at the No Regrets Championship Rumble - appeared to suffer a blow to the head in the early stages of the contest after being hurled into the barricade by Hendry.
Despite showing courage for the remainder of the match, Kirby was unable to get back into the proceedings which were dominated by Hendry. And, after finding himself compromised in the corner, referee Steve Lynskey called off the contest as Joe Hendry lined up Kirby for a boot to the head.
After some initial confusion, Lynskey informed WCPW ring announcer Stevie Aaron that as Kirby was unable to continue we had a new champion in Joe Hendry.
Hendry and Kirby are set to appear on the Canadian Qualifier for the Pro Wrestling World Cup in two weeks time in Toronto, Canada.
Watch the full match for free on YouTube.