HendryMania Comes To WhatCulture Extra And FITE On Saturday
Joe Hendry puts his WCPW title on the line against Martin Kirby.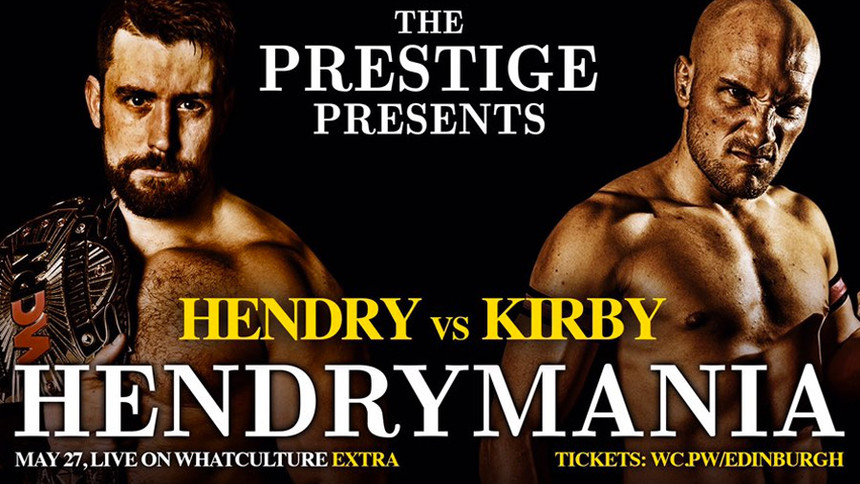 WCPW's HendryMania will take place on Saturday May 27th at the Meadowbank's Sports Centre in Edinburgh. The show will be broadcast live from 6.30pm on WhatCulture's dedicated subscription service WhatCulture Extra or via the FITE app.
Joe Hendry steps back in the ring to defend the WCPW Title he won from Martin Kirby at the Pro Wrestling World Cup Mexico Qualifier. During that match, Kirby was thrown into the barrier by Hendry and, though he struggled on, it was ultimately ruled by senior referee Steve Lynskey that Kirby was unable to continue and thus forfeited his WCPW crown.
There are WCPW singles debuts for Dave Mastiff and Sha Samuels - who both entered the WCPW Championship Rumble at No Regrets - as they take on El Ligero and Drake respectively.
Elsewhere on the card: the WCPW Internet Title will be defended; Joe Coffey goes one-on-one with Rampage; Primate, Bad Bones and Scott Wainwright go at it in a Hardcore Triple Threat; while Session Moth Martina makes her WCPW debut against Viper.
On The Card
- Joe Hendry (c) vs. Martin Kirby - WCPW World Title Match
- Gabriel Kidd (c) vs. Kenny Williams - WCPW Internet Title Match
- Joe Coffey vs. Rampage
- Dave Mastiff vs. El Ligero
- Session Moth Martina vs. Viper
- Bad Bones vs. Primate vs. Scott Wainwright - Hardcore Triple Threat Match
- Drake vs. Sha Samuels
- Kid Fite & Lou King Sharp vs. Prospect (Alex Gracie & Lucas Archer)