Japanese World Cup Qualifiers Hosted In Association With NJPW & RevPro
Pro Wrestling World Cup Japan Qualifiers come to Bowlers Exhibition Centre in Manchester on July 7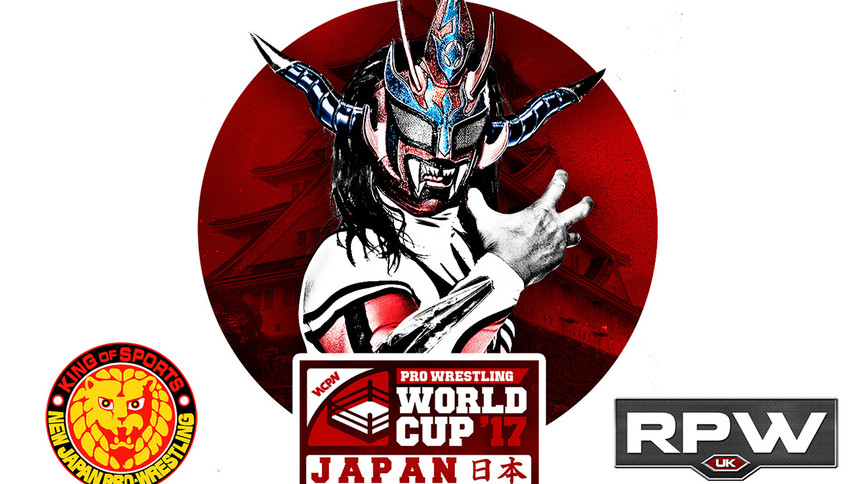 What Culture Pro Wrestling (WCPW) are pleased to announce the formation of a working partnership with global wrestling giants New Japan Pro-Wrestling (NJPW) and British wrestling's most must-see promotion Revolution Pro Wrestling (RPW).
Working together, the three companies will co-present the Japanese qualifying leg of the Pro Wrestling World Cup on July 7th at Bowlers Exhibition Centre in Manchester, England.
New Japan will provide 8 competitors for the qualifier to compete in a one night tournament, producing 2 finalists at the end of the evening who will go onto the World Cup Finals in August, where they will compete with fellow qualifiers from around the world.
The following evening on Saturday July 8th Rev Pro, once again in conjunction with New Japan Pro wrestling will present another blockbuster event that they have become known for, live from our nation's capital at The Walthamstow Assembly Hall, London.
The first name announced for the Pro Wrestling World Cup bracket is the incomparable JUSHIN THUNDER LIGER. One of the industry's great trailblazers, the legendary Jushin Liger has set new standards for junior heavyweight wrestling, enjoying a career spanning over 30 years. A loyal New Japan mainstay since 1987, Liger has also ventured elsewhere with great success, including WWE, WCW (where he competed in the first ever match on Nitro), and Ring of Honor.
Stay tuned as we announce more entrants for the Japanese leg of the Pro Wrestling World Cup over the coming days and weeks.
Tickets for Pro Wrestling World Cup: Japan will be on sale Monday, April 24th at 12pm at www.prowrestlingworldcup.com