10 Best Pro Wrestling World Cup Qualifying Matches
As we approach the the final stages of our World Cup, here's all the best action so far!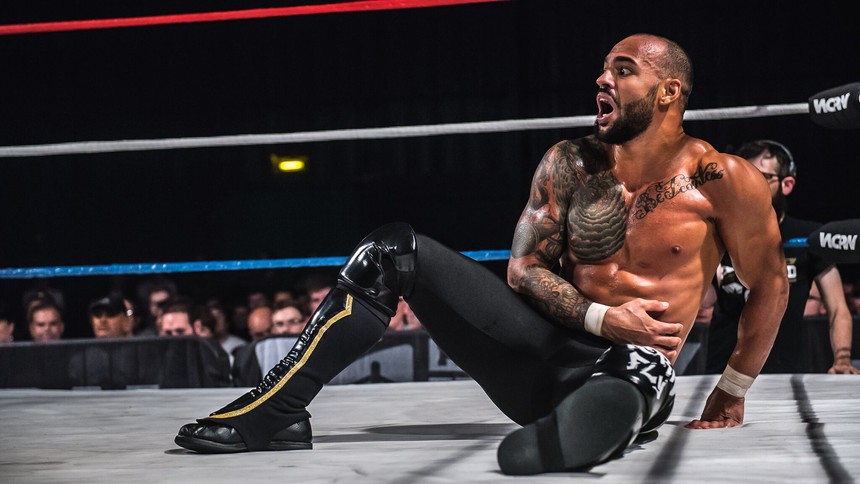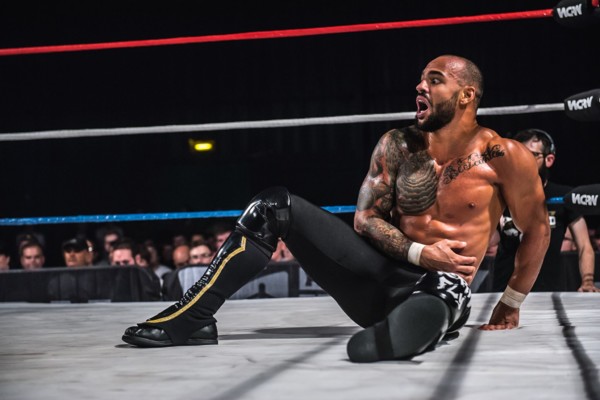 The end of August sees the final stages of the WCPW Pro Wrestling World Cup, and while we're very excited to see the best wrestlers from around the world go head-to-head, it's time to take a look back at the matches that have taken place so far.
One of the best things about the world cup so far has been the incredible mixture of styles on display. From enthralling size vs. speed match-ups to all-out brawls, technical masterclasses to MMA-style strike-fests, our World Cup has seen it all.
In this collection of matches you'll find WCPW stalwarts, from Rampage and Will Ospreay to - of course - the current WCPW Champion Joe Hendry. You'll also see one or two up-and-comers about to burst onto the global stage ('Speedball' Mike Bailey, we're looking at you), as well as experienced superstars of the business such as Jay Lethal and Jushin Thunder Liger.
10. Joe Hendry Vs. Kenny Williams (Scotland Qualifier, 1st Round)
One of the biggest stylistic clashes of the first round came in our Scottish bracket, and saw now-WCPW Champion Joe Hendry take on popular high-flier Kenny Williams. The pair had squared off several times prior to this match-up, with Williams usually getting the edge over the Edinburgh native - but it's fair to say that Hendry entered the contest as the more highly favoured man.
This was a more ruthless, more devious Joe Hendry than Williams would have faced in the past, which led to an enthralling (if slightly short) contest between the pair.
Which prevailed - the agile antics of Kenny, or the technical and power game of Hendry? Watch the video above to find out.
9. Jushin Thunder Liger Vs. Ryusuke Taguchi (Japan Qualifier, 1st Round)
The Japanese leg saw various exciting NJPW talents brought to the WCPW ring, including one of the biggest legends in Japanese wrestling history - Jushin Thunder Liger. The cheer that greeted a man often cited as the best junior of all time was earth-trembling, and his opponent, the incredibly likeable Ryusuke Taguchi, didn't lag too far behind either.
In terms of in-ring action, Liger continued to defy his 52 years of age. The pair, both former winners of the Best of the Super Juniors tournament, treated the Manchester crowd to not only a high-flying spectacle, but a match also rooted in solid technical ability. It was also possibly the most respectful bout of our entire tournament so far, both very familiar with (and wary of) each other's ability.
8. Angelico Vs. Flash Morgan Webster (ROW Qualifier, 2nd Round)
The Rest of the World bracket may have not been the most hotly-anticipated section of our World Cup, but it certainly delivered in terms of quality. A number of excellent matches were scattered around the card, including Travis Banks vs. Mark Davis and Flash Morgan Webster vs. RJ Singh. The most exciting of all, however, was perhaps the clash between Webster and the representative of South Africa - Angelico.
It's probably fair to say that both Webster and Angelico are very confident in their abilities, and it showed in a match played out at a fearless breakneck pace. 'Blink and you'll miss it' is a term often overused in professional wrestling, but it's fully justified here.
7. Will Ospreay Vs. Rampage (England Qualifier, 2nd Round)
He may be one of the most dangerous, unprofessional scourges of the WCPW locker room (evident when he brutally kicked yours truly in the face), but there's no denying the fact that Will Ospreay has been the centrepiece of some of our best matches. His clashes with Martin Kirby and Ricochet have, in particular, helped put WCPW on the map.
Another star responsible for the growth of the promotion is, of course, Rampage - a man who's been here since day one. Like Ospreay, the Leeds native is more than capable of putting on a show - even if his brand of entertainment revolves around destroying his opponents, as opposed to outclassing them. Add those ingredients together, and you're left with one of the biggest styles clashes of our World Cup qualifiers, and a brilliant match to boot.
6. Jay Lethal Vs. Moose (USA Qualifier, 1st Round)
Jay Lethal vs. Moose was an absolutely fascinating match-up for a number of reasons, but the most important perhaps wasn't their size difference. The largest gap between the two isn't necessarily based on a measuring tape or set of scales - but on experience.
Moose, although huge, powerful, and undeniably skilled, doesn't come close to Lethal in terms of years in the business. This is therefore an awesome bout - perhaps not quite as simple as 'brains vs. brawn', but certainly the tale of a naturally gifted giant trying to knock a classy veteran off his perch. Look out for some awe-inspiring displays of athleticism from both men.
5. Da Mack Vs. Lucky Kid (German Qualifier, 2nd Round)
Of all the competitors perhaps not cited to go too far in the tournament, Lucky Kid seems to have captured the hearts of the WCPW faithful the most. The GWF mainstay proved himself to a lot of unfamiliar fans on a global stage, bursting onto the scene like a ball of energy. His best match came against Da Mack, an underrated favourite of WWE's Cruiserweight Classic last summer.
The pair pulled off arguably the smoothest match of the entire World Cup so far, pin-balling around a fairly small ring with uncanny precision and timing. That's not to say we witnessed a mirror match; Da Mack clearly had more of an experience and killer instinct, while Lucky Kid was propelled through the latter stages thanks a great deal of heart (and the support of Berlin's finest WCPW fans).
4. Penta El Zero M Vs. Rey Fenix (Mexican Qualifier, 2nd Round)
When the brackets were drawn for the Mexican leg, it's fair to say that many fans were probably hoping for this match to occur in the second round. Thankfully it did; Fenix and Penta both won their opening bouts to clash later on in the show, and clashed in a satisfyingly explosive manner.
For a couple of real-life brothers, the pair certainly have their own distinctive style. Penta is the more ruthless of the two, and didn't treat his opponent with any uncustomary kindness. Fenix, for his part, cemented his status as one of the most graceful, eye-catching wrestlers in the world today. The Mexican leg was, on the whole, one of our strongest brackets, and this excellent match was very much the centrepiece.
3. Ricochet Vs. Keith Lee (USA Qualifier, 2nd Round)
Keith Lee is awesome, and those unfamiliar with his terrifying mix of power and agility were soon converted by his performance in the USA leg. On the other hand, just about everyone knows Ricochet, and the pair both stepped up to the plate to have maybe the most closely-contested bout of the entire qualifying section.
The match's highlights are too numerous to list fully, but look out for Lee's brutally loud chops, as well as his ability to throw his opponent almost the full length of the ring on a whim. Ricochet was his usual brilliant self, of course, and looked to cut down his foe with a dizzying array of strikes and arial attacks. This was a bout to please purists and octane-junkies alike.
2. Mike Bailey Vs. Brent Banks (Canadian Qualifier, 1st Round)
If you enjoy your wrestling at a ferociously fast pace, waste no time in clicking on the video above. Brent Banks vs. 'Speedball' Mike Bailey was unquestionably the best high-flying bout of our qualifying rounds - no mean feat in a tournament featuring men like Ospreay, Ricochet, KUSHIDA and Takahahshi.
Despite not having quite the name value (yet!) of those four men, Banks and Bailey took one another to the absolute limit, both turning in performances that left themselves - and our raucous Canadian fans - absolutely breathless.
A brief word of warning: our number one match features the winner of this bout, so make sure to watch Bailey vs. Banks before you read on.
1. Kyle O'Reilly Vs. Mike Bailey (Canadian Qualifier, 2nd Round)
When consulting the office while writing this list, both of 'Speedball' Mike Bailey's matches were often cited as the number one bout of the World Cup qualifying rounds. We've slightly given the edge to this second round bout, an awe-inspiring contest between the youngster and recent NXT call-up Kyle O'Reilly.
O'Reilly is, without question, one of the best technical wrestlers in the world - as well as one of the best strikers - but he found his match here in the form of his less-heralded, less-experienced opponent. Both displayed incredible speed, stamina, ring strategy and toughness (O'Reilly wrestled with an injured leg), building towards a truly unforgettable crescendo. Hats off to both men!
Now that you've caught up with all the best action from the WCPW Pro Wrestling World Cup so far, why not check out the brackets of our final stages. Just follow the link below and pick a favourite!
Let us know who you think will lift the inaugural PWWC by tweeting @WCPW.
https://wc.pw/news/pro-wrestling-world-cup-final-bracket-drawn