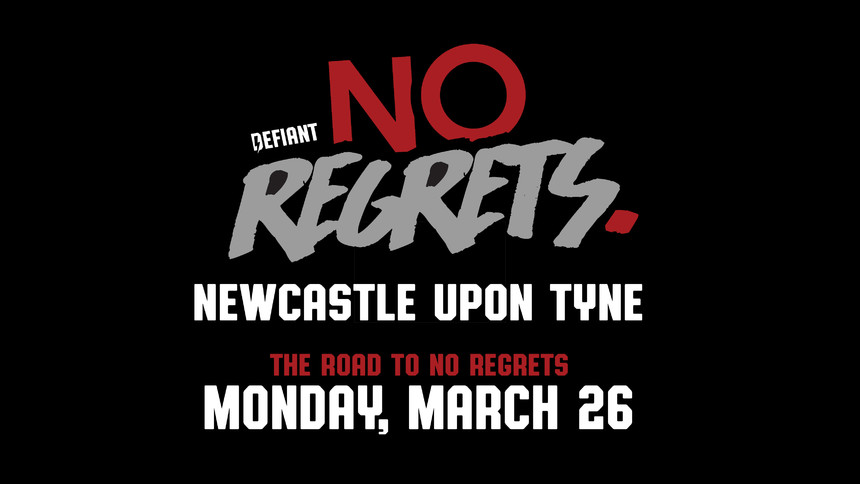 The Road To No Regrets
Defiant Wrestling returns home to Newcastle for TWO huge shows on Monday, March 26th and Saturday, April 28th. Tickets are initially available for dual entry to BOTH shows. You will receive one e-ticket which will be active for both events. Individual event tickets may go on sale at a later date.
CONFIRMED FOR MARCH 26
We are on The Road To No Regrets, with over 10 matches scheduled for our YouTube taping.
- Jimmy Havoc
- Primate
- Martin Kirby
- Rampage
- Joe Hendry
- El Ligero
- Kay Lee Ray
- Millie Mckenzie
- Travis Banks
- Chris Brookes
- Gabriel Kidd
- Prince Ameen
- Drake
- MANY more to be added.
For more details and the latest ticket information, please click here.