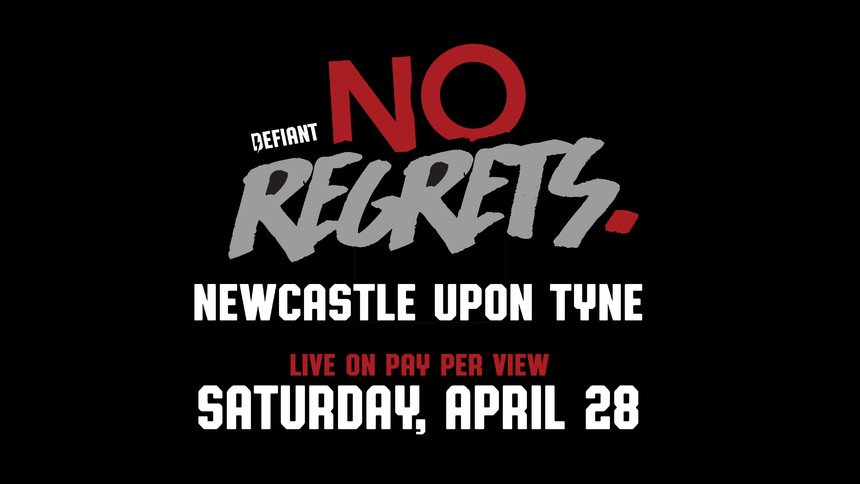 No Regrets 2018
TICKETS ON SALE JANUARY 30th, 12pm.
Defiant Wrestling returns home to Newcastle for TWO huge shows on Monday, March 26th and Saturday, April 28th. Tickets available on this page are for dual entry to BOTH shows. You will receive one e-ticket which will be active for both events. Individual event tickets may go on sale at a later date.
CONFIRMED TO APPEAR
The 30-man No Regrets Rumble returns to Newcastle, live on PPV.
Defiant General Manager Stu Bennett (formerly known as Wade Barrett) and Defiant Champion Austin Aries.
An in-ring photo op with Stu Bennett will be available for £15. This will take place between 6pm and 6.30pm.
For the latest ticket information please click here.